Our Staff:
---
Erin Roe - Owner/Director
Erin is the owner/director and main instructor/choreographer of Hawthorne School of Dance. She has studied and been involved with dance for all of her life. Erin has studied all dance techniques. She has taught and choreographed dance to a diverse group of students including preschool to adult. Erin has professionally performed at Six Flags Great Adventure in
Dead Man's Party
(3 years),
We Got the Beat
(Dance Captain),
Surfin' Calypso, The Tiger Show
, and Parade dancer, NY Giants Stadium for their Christmas Game, with On Stage Productions in
West Side Story
, Pucci Production Company as a motivated dancer, Walt Disney World as a character performer, Mohegan Sun in CT, Main Event Boxing Dancer, NJ Ironmen Soccer Team and with the NJ Devils Dance Team at the Prudential Center in Newark. She has choreographed not just for HSOD but for Butler High School productions, New Year's Eve Show at Mohegan Sun in CT, and for the NJ Devils in Newark. Also, is a certified Zumba instructor.
I have assembled a staff of highly qualified, talented teachers. The classes we offer help students build confidence, self discipline, and physical fitness. Our Annual Recital and local performances provide additional opportunities for our students to explore new places and make new friends. I am very excited for another great year!
---
---
Renee Billard- Instructor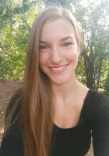 Renee has been dancing at the Hawthorne School of Dance since she was six. She has studied numerous styles of dance including ballet, tap, jazz, lyrical, modern, and Irish! Over the last eight years she has had many amazing experiences through being apart of the Explosion Dancers. With the team Renee has danced at Hersheypark, Wildwood, The Prudential Center, Walt Disney World and more! After student teaching for over four years, Renee can't wait to start the upcoming dance season, and wishes that her students love dance just as much as she does!
---
---
Kayla Cintron- Instructor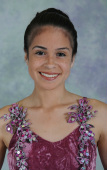 Kayla has been dancing since the age of four. She has been a part of the Explosion Dancers for almost eight years and has traveled with them to many places like Hershey Park and Disney World. Kayla has been studying all types of dance genres such as ballet, tap, jazz, pointe, and hip hop. She has been a student teacher at Hawthorne School of Dance for three years and is very excited to start teaching this upcoming dance season!

---
---
Jennifer Dent- Instructor/Dance Team Coordinator

Jennifer began dancing at the age of six with Hawthorne School of Dance. She studied many different types of dance forms and joined the HSOD company. After falling in love with Irish Step dance, Jennifer went on to study at local dance schools and in college with a minor in dance at Rowan University. Jennifer is also a co-founder of the Midland Park Recreation Winter Theater Program. With Midland Park Rec, she choreographed and directed eight productions including The Lion King, Suessical, Peter Pan, and Beatlemania. She has also performed at Six Flags Great Adventure, Madison Square Garden, Hershey Park, various St. Patrick's Day celebrations all over New Jersey and New York. Jennifer is very excited to be back at Hawthorne School of Dance and can't wait to share her experience with new students!

---
---
Lisa Giannone- Instructor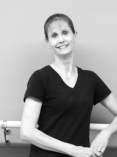 I began Dancing at the age of 4. My early training was at several schools in the North Jersey area including Irene Fokine in Ridgewood. As a teenager I trained at American Ballet Theater School with David Howard and Joffery School with such teachers as Patricia Wilde and Mdm. Perejslavic. I attended Point Park College where I studied under Nicholas Petrov. I have also taught and performed for Kozlov Ballet. I have performed roles in classical ballets such as Nutcracker, Sleeping Beauty, Giselle, Copelia and Cinderella as well as numerous originally choreographed works.
I began
teaching about 20 years ago in several local dance schools, and have been at Hawthorne School of Dance for approximately 15 years. In addition to choreographing many original pieces I have staged full length Nutcracker for Hawthorne School of Dance. My philosophy includes bringing the wonderful art of dance to the children of this area in a positive, nurturing environment where each child will be encouraged to be the best they can be regardless of whether they want to be a dancer or just enjoy moving to music.
---
---
Jacqueline Lovett- Instructor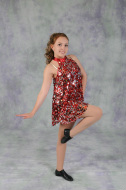 Jacqueline started dancing at the age of 3 and has been a student at Hawthorne School of Dance for over 12 years. She has studied many genres of dance including jazz, tap, and hip hop; however, her true passion lies in ballet and lyrical. Jacqueline was part of the Hawthorne School of Dance Explosion Dancers and did many performances with the team. She has student taught ballet, tap and hip hop and is now a ballet teacher for Hawthorne School of Dance.
---
---
Katie Reynaldo- Instructor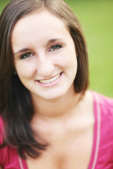 Katie started her dance career at age 4. She graduated May 2014 from Montclair State University with a BFA in dance. She has studied under Earl Mosley, Tyler Gilstrap, Karen Gayle, Nancy Lushington, and Lonne Moretton. Katie has performed pieces by Bill T. Jones, Freddie DeJesus, and the late May O'Donnell and Charles Weidman. She was also chosen to dance at Carnegie Hall and the 92nd Street Y. She has also performed with "The House of Roses", a charity event designed to help under privileged children take dance classes. She also enjoys attending dance conventions such as The Pulse and Jump. Katie continues to take class at Montclair State University, Steps on Broadway, and Broadway Dance Center. Katie is excited to share her love and passion for dance with her students.
---
---
Randi Robert- Instructor
Randi is a professionally trained dancer who started at the age of 3 studying at many dance studios throughout New York & New Jersey. She began her career dancing for DDM Entertainment, and the New York Titans (NLL) at Madison Square Garden/the Prudential Center. She completed 2 seasons with the Titans and became captain in her 2nd. Randi completed 3 seasons dancing for the New Jersey Devils (NHL) as co-captain for a 2nd and 3rd seasons at the Prudential Center. Her other professional credits include back up dancing for a live show at the Civic Center in Pougkeepsie, NY, back up dancing for a music video by the Turnbacks, and dancing for various entertainment companies. Randi is an important part of our office staff and production assistant. She is very excited to begin another year of teaching at Hawthorne School of Dance!
---
---
Tina Palatucci- Instructor/Office Manager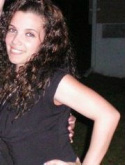 Tina has been dancing since the age of 3 and started teaching at the age of 14. She's trained in many forms of dance and was involved in dance competitions throughout the years, winning numerous gold, platinum, first overalls, and special awards. She also began choreographing dances for national competitions with her students also winning these awards. She has taken multiple classes at Broadway Dance Center and workshops under the instruction of Mike Minery, Ray Leaper, Frank Hatchet, and more. Tina is excited to be back teaching at HSOD!
---
---
Amanda Sokol- Instructor

Amanda Sokol has been teaching Irish Step Dancing for two years and has student taught for two years. She has been dancing since she was three years old at Hawthorne School of Dance. She has studied ballet, tap, jazz, technique, and Irish Step dancing. Amanda has been on the Explosion Dance Team for six years and has performed at numerous nursing homes, Great Wolf Lodge, and at Disney World twice. Amanda is currently going to school locally and enjoys dancing at Hawthorne School of Dance.
---
---